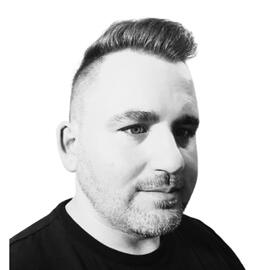 Joe Lavery
---
Author of Response DynamiteFounder @ Conversion.Systems
About
From Nuclear Engineer in the US Navy to engineering million dollar wins for his clients. Lavery knows conversion.In 2019, Joe was the Head of Conversion Optimization at ClickFunnels where he helped get more leads & sales from a/b testing funnels, emails and webinars.Today, at Conversion.Systems, he creates strategic partnerships with expert clients where he puts his dream team, resources, expertise and money on the line to scale your revenue using the P3 Process™.
To find out about the P3 System and how we can work together to extract obscene amounts of cash from your email database...Send me a message:
[email protected]
Contact
Still not getting the results you expected from your webinar?It shouldn't take a full time effort to pull in real profits...If you want guaranteed results and systems that give you advantages you can't get anywhere else... and you want me to personally look at your pitch webinar, tell you exactly what to change, exactly what to do and hand you my tools, resources and strategies to pull in profits from your database...And you're open minded about how we accomplish it...Then send me an email to find out how we can work together and start putting more cash in your bank account almost immediately.
Send me a message:
[email protected]Making it rain from an undisclosed location in the heart of beautiful upstate NY.